Our garments are made from high quality and durable DryFit fabric, which is very comfortable, ideal for working outside an office but at the same time being excellent and elegant for working inside one.
These uniforms are ready to be printed on the go. Just submit your designs and logo to us and will show you how great your uniforms will be.
More information please contact us. 
Phone +1 (786) 322.8678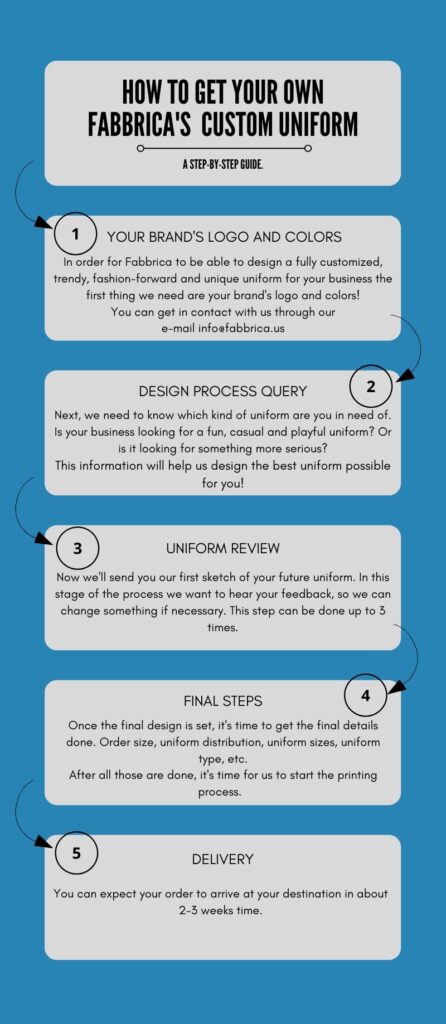 Please upload your files in this section